Israel
Israel is a fascinating place to visit, sitting at the intersection of Asia, Europe and Africa with a fraught relationship with its neighbors in the Middle East and a unique origin story. It's geographically small and easy to get around, with Jerusalem and Tel Aviv serving as two quite different city centers.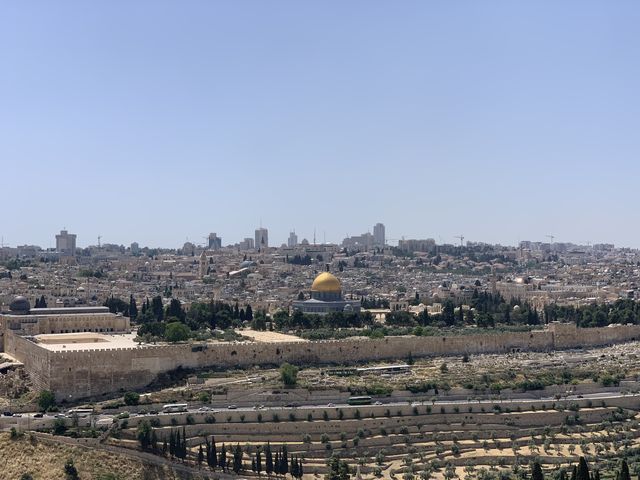 Jerusalem
There is so much history here, and religious significance for Jews, Muslims and Christians alike. It's also been a highly contested area, especially between Palestinians and Israelis. It's a more conservative and religious city than Tel Aviv, so try to avoid Shabbat (Friday sundown to Saturday sundown) in Jerusalem since everything is closed and the streets are dead.
Tel Aviv
A much larger and more progressive city on the coast of the Mediterranean that feels a lot like LA. The people are attractive, the food and nightlife is great, and it has a fun, beachy vibe as well as some great historic spots to visit.
Other parts of Israel
Venture beyond Jerusalem and Tel Aviv for get a better sense for the topography of the area, spend some time in nature, and visit some historic sites.
North: The north has some historical sites, such as the Church of Nazareth, Safed, Acre, and Tiberias. I would suggest staying at a Kibbutz (Mizpe Hayamim is supposed to be good) or at the historic Scots Hotel in Tiberias, and/or checking out the Golan heights area for some wine tasting and/or ATVing.
South: See below for info on visiting Masada (historic fort with majestic views over the Dead Sea), Ein Gedi (a small park with a spring and waterfall), and the Dead Sea.
Day 1: Jerusalem
🏛 See: Old City Tour - 4+ hours- recommend starting at the Mount of Olives (this can be a great place for a sunrise/early run too) which overlooks the old city of Jerusalem. From there you can walk down Palm Sunday road, past the Garden of Gethsemane and into the old city. Start early and go with a guide.
🏛 See: Would make sure to check out the Temple Mountwhere you can see the Dome of the Rock(note: you can't go inside, and this is a Muslim area with limited hours for non-Muslims and strict protocol e.g. no other religious paraphernalia), Church of the Holy Sepulchre(where Jesus was crucified and where his tomb is), and the Western Wall.
Guide options:
Gila is originally from Boston, is Jewish, and move to a Kibbutz in the 1970s and never left. Her tour of the Mount of Olives and part of the Old City was great, you can email her at gila@itsgila.com
Have also heard great things about Ilan Bloch - http://www.teachingisrael.com/
🍽 Eat: Hummus Ben Sira- hole-in-the-wall spot with plenty of locals, get a hummus plate, or sabich or hummus pita
🏛 See: Visit one of the many historical museums, or just take the afternoon off and chill after a busy morning, visiting either the Museum on the Seam, the Herzl Museum, or the Tower of David Museum.
🍽 Eat: Dinner @ Machneyuda- this place might be the most boisterous it gets outside of the Tel Aviv and the food is great! You MUST reserve weeks in advance! Book online or get your hotel to call; can also try to go for lunch.
🛏 Stay:
Day 2: Jerusalem
🏛 See: Yad Vashem - 2-3 hours- a heavy but incredibly well done museum on the Holocaust. Highly recommend either booking a tour through the museum (Shoshana Judelman at the museum is meant to be excellent) or getting the audio guide. Some beautiful areas to sit outside and reflect afterwards as well.
🍽 Eat: Manu Bashouk- great hummus and eggplant dishes in theMahane Yahuda market
🏛 See: After lunch, continue strolling through the Mahane Yahuda market,then through the German Colony, past the old train station, maybe stop for a coffee or drink
🍽 Eat: Dinner @ Ishtabach, back in the Mahane Yehuda market where a lot of the food spots are
Day 3: Masada, Ein Gedi, Dead Sea
🏛 See: Many people do this as a day trip from Jerusalem. We booked a tour through Tourist Israel that left at 3am and returned at 1pm. Kind of a brutal start but it's definitely worth it for the sunrise hike, and great if you're there when it's hot like we were.
Masada hike @ sunrise- this is a beautiful hike and sunrise over the Dead Sea, looking over Jordan. Masada is a historic fortress you can check out as well.

Ein Gedi- a small area to hike to a waterfall, kind of cool to see some green in the middle of desert, but it's not particularly dramatic

Dead Sea- you can slather mud on yourself and then go float! Don't put your whole head under but I got my hair wet so I could completely lie flat and soak and that was awesome and my hair was fine)
Eat lunch either at the Dead Sea, or back in Jerusalem when you return. If you're not too tired, head straight to Tel Aviv tonight.
🛏 Stay:
The Norman: elegant, understated hotel in a central part of Tel Aviv
Otherwise I might consider an Airbnb, many boho chic options at reasonable prices. Considering staying in the neighborhood Neve Tzedek.
Day 4: Tel Aviv
🏛 See: An early morning run or walk along the Promenade is a great way to start the day, followed by a fancy breakfast at the Norman hotel.
I'd then spend your morning wandering, starting in Neve Tzedek around 10-11am as shops open up, then up into Jaffa through it's "flea" market (though there are plenty of upscale shops too).
Bike and scooter rentals are easy to access and there are some decent bike paths to use, especially along Rothschild Blvd where you can pull over at a coffee kiosk, and along the Promenade, if you want to get to a new part of town a bit faster than walking.
🍽 Eat: Stop for a late lunch at either Old Man and the Sea, Abu Hassan,Schlomo Doron,Dallal,Puaa, or HaKosem (personal fave! get the sabich), depending on where in the city you are and what you're feeling.
🏖 Beach: Spend the afternoon continuing to explore, perhaps walking along the Promenade again and hang at the beach!
🍽 Eat: Our favorite place to eat was Port Said. Get there around 7-8pm and expect to wait for a table while enjoying beers or wine on the steps. You'll sit at cozy communal tables mostly outdoors, with both locals and tourists. It's small plates for sharing and everything was excellent, especially the eggplant.
Day 5: Tel Aviv
🍽 Eat: Start your day with an Israeli breakfast at Benedict, or if you're feeling more like brunch, get the full spread at Ha'achim.
🏛 See: Then you might want to either:
Do the Florentine graffiti tour
Check out the Palmach museum - make sure to book a time in advance for their 1.5 hour long tour. It flies by, it's really interesting and is quite an experiential museum (you'll see if you go)
Check out the Tel Aviv Art Museum and/or one of the other Tel Aviv museums, there are a bunch!
🍽 Eat: See recs above on lunch, and choose depending on where you are / what you're excited about!
🏛 See: Spend another afternoon at the beach, at Nahat Cafe with a book (on Israeli history of course!), or wandering places like Carmel Market.
🍽 Eat: Check out Dok for veggie-heavy farm-to-table with mostly locals, or Cafe Noirfor the best schnitzel and outdoor seating. There are so many options – I love Eater for recs too.
Tel Aviv is known for its night life, too, but I'll admit besides boozy dinners we didn't make it out for any of it, so you'll have to get your recs elsewhere. Report back!
---
Reading:
There is so much to learn about the Israel and its formation. History of Israel is a great place to start. Some areas I found myself reading more about: Jewish emancipation, Jewish homeland, Zionism, Sykes-Picot, Balfour declaration, White paper, UN partition plan, 1948 Arab-Israeli war, 1967 Six-day war.